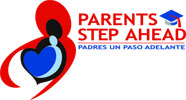 .
Creator of Flamin' Hot® Cheetos to Address Families at Parent Step Ahead Event in Irving, TX
Richard Montañez, author of the book "A Boy, a Burrito, and a Cookie,"
to highlight his rise from janitor to PepsiCo executive

DALLAS, April 23, 2013— Richard P. Montañez, an executive for PepsiCo North America and the "Godfather of Hispanic Branding," will be the special guest speaker at the Parents Step Ahead program for Irving ISD's Secondary Reassignment Center (SRC). The private event for families of the SRC's will be held on Tuesday, May 21st from 5:30 PM to 8:30 PM at Lady Bird Johnson Middle School (3601 W Pioneer Dr., Irving, TX 75061).
Montañez started his PepsiCo career at Frito-Lay in 1976 as a janitor and is now recognized as the creator of the Flamin' Hot® product line, which influenced future ethnic products and the first Frito-Lay Hispanic marketing team. Montanez currently leads Multicultural Sales & Community Promotions across PepsiCo's North American divisions, leveraging best practices internally and externally to develop community partnerships. He is known for his visionary leadership and ability to develop new systems and products. This spring he released his first published book,  A Boy, a Burrito, and a Cookie, a motivational story of his own experiences.
The Secondary Reassignment Center (SRC) program is an off campus discipline management center for Irving ISD and it offers many educational as well as social/emotional programs for each student.  "By bringing together Parents Step Ahead and schools such as the SRC we can work together to overcome the barriers that many of these families face," affirmed Richard Montañez. "I know how it is to feel hungry for success and I want to ensure that these families don't let fear stop them from achieving the life they deserve."
Parents Step Ahead is dedicated to providing families the necessary tools to ensure the success of parents and students. Families from the Secondary Reassignment Center will have the opportunity to meet with counselors, social workers, and community organizations to receive information and resources so that parents can become proactive in their child's education.  "Richard Montañez is a truly inspiring figure and we are excited for him to share his incredible story with families who have encountered numerous struggles," said Lupita Colmenero, Chair and Founder of Parents Step Ahead. "He is a wonderful example of how a person can overcome barriers and achieve success through hard work and dedication."
For more information regarding Parents Step Ahead and its initiatives, please visit www.parentsstepahead.org.
About Parents Step Ahead
Parents Step Ahead is a 501-C3 nonprofit organization with a mission "to recognize, educate, enable and empower parents to take a proactive role in the educational and personal development of their children." The organization works in partnership with corporations and community organizations to offer a series of programs for parents to demonstrate the importance of parental involvement. Programs are free and include dinner, childcare, and the raffle of prizes and culminate with the raffle of a desktop computer.
###