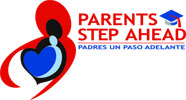 Irving, TX – On Saturday, March 28th Parents Step Ahead (PSA), in partnership with Nissan, celebrated a "Family Day" in three Irving Independent School District Schools (Irving ISD.) Teachers, students and parents came together as part of the Parents Step Ahead efforts to celebrate March as "Month of the Family."
Since 2011, Parents Step Ahead has hosted "Family Days" every year, with schools beautification projects in Irving ISD. Last Saturday was the 5th year the Irving community has celebrated the "Month of the Family." More than 400 volunteers from Lively Elementary School (Lively), Stephen F. Austin Middle School (Austin) and Irving High School (Irving HS) participated in school projects. Thanks to the sponsorship of Parents Step Ahead, Macy's and title sponsor Nissan, they were able to accomplish these projects by the end of the day.
The projects began with a kick-off ceremony at 8 a.m. in Austin Middle School, with breakfast provided by McDonald's. Sean Flynn (Lively), Toscha Reeves (Austin) and Ahna Gomez (Irving HS), principals from the participating schools offered remarks, along with Irving City Councilman Dennis Webb.  Students from Lively captivated the audience with a rendition of "Deep in the Heart of Texas." Volunteers from PepsiCo and Oasis Landscaping were also present.
"This program gives us the opportunity to reach out to the community and to do things we normally can't because we're so focused on academics and instruction," said Austin Principal Toscha Reeves, "This helps us encourage the social skills of our students and give them the opportunity to interact with other students, teachers, parents and people from our community. That's a big part of what Parents Step Ahead and Nissan are doing, bringing us all together."
The schools projects were selected based on school needs to enhance the learning environment of each campus, which included a renovation of a bistro area, a cleanup in a courtyard, and the improvement of a Parent Center.
"This is a great way of celebrating family union, reaching out to the community and working together as a family, to beautify our schools" said President and CEO of PSA Lupita Colmenero. "Thanks to Nissan we are able to round up the community of these three schools and help them beautify their campuses, while at the same time, promote family engagement."
Lively's project included three initiatives; the refurnishing and beatification of their
Parent Center, the decoration of hallways with pictures that the families painted during the "Family Day" and cleanup of the courtyard area with the planting of new flowers.
Austin's project was the revamp a VIP bistro area in the school for an incentive program called "Bronco Bucks." When a student earns Bronco Bucks, they may reserve the place to have lunch with friends and parents.
Irving HS beautified their courtyard on campus by adding benches, a painted picnic table, and planting new flower beds. The day concluded with a closing at Irving High School that featured a student's car drawing contest and door prizes that included a brand new laptop! The "My Future Nissan Car, Innovation that Excites" art contest was an initiative from all the participant schools. Nissan provided prizes for five finalists from each school. First place winners of the art contest were: Jaimy Anrubio from Lively, Mark Rodriguez from Austin and Artola Maria from Irving HS.
"Nissan is committed to supporting education, and the art contest was a fun way to nurture the students' creativity and imagination,"" said Vicki Smith, Nissan representative. "Our employee volunteers enjoy working alongside students, parents and school representatives to contribute to their local schools in Irving."
Next Parents Step Ahead/Nissan "Family Day" program will be in San Antonio, TX, at John Jay High School, Anson Jones Middle School and Cable Elementary School, from the Northside Independent School District, on Saturday, April 11, 2015, at 8 a.m.
About Parents Step Ahead
Parents Step Ahead is a 501-C3 nonprofit organization with a mission "to recognize, educate, enable and empower parents to take a proactive role in the educational and personal development of their children." The organization works in partnership with corporations and community organizations to offer a series of programs for parents to demonstrate the importance of parental involvement. Programs are free including dinner and childcare. www.parentsstepahead.org.
About Nissan North America
In North America, Nissan's operations include automotive styling, engineering, consumer and corporate financing, sales and marketing, distribution and manufacturing. Nissan is dedicated to improving the environment under the Nissan Green Program and has been recognized as an ENERGY STAR® Partner of the Year in 2010, 2011, 2012, 2013 and 2014 by the U.S Environmental Protection Agency. More information on Nissan in North America and the complete line of Nissan and Infiniti vehicles can be found online at www.NissanUSA.com and www.InfinitiUSA.com, or visit the Americas media sites NissanNews.com and InfinitiNews.com.
About Nissan Motor Co.
Nissan Motor Co., Ltd., Japan's second-largest automotive company, is headquartered in Yokohama, Japan, and is part of the Renault-Nissan Alliance. Operating with more than 244,500 employees globally, Nissan sold almost 5.2 million vehicles and generated revenue of 10.5 trillion yen (USD 105 billion) in fiscal 2013. Nissan delivers a comprehensive range of more than 60 models under the Nissan, Infiniti and Datsun brands. In 2010, Nissan introduced the Nissan LEAF, and continues to lead in zero-emission mobility. The LEAF, the first mass-market, pure-electric vehicle launched globally, is now the best-selling EV in history with almost 50% share of the zero-emission vehicle segment.
For more information on our products, services and commitment to sustainable mobility, visit our website at http://www.nissan-global.com/EN/.