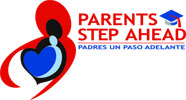 WHO: Nissan, Parents Step Ahead (PSA), Irving Independent School District (IISD)
WHAT: Celebrating the "Month of the Family" with a "Family Day" Beautification Project,
featuring:
• More than 200 families, school staff; community, district and city leaders; and Nissan representatives
• Irving ISD Schools: Irving High School, Austin Middle School and Lively Elementary
• Projects include:
Irving High School will be beautifying their front courtyard garden by planting several flower beds and establishing benches and a picnic table that will be painted, other activities would include cleaning areas in the front courtyard, such as the windows.
Austin Middle School an incentive program called 'Bronco Bucks'. When a student earns a Bronco Buck, they may use it make a reservation for them and a friend to eat in the 'Bronco Bistro.' This is a small room across from the cafeteria. The project is to decorate this area and make it more colorful, comfortable and 'bistro-like.' With the addition of tall tables, stools, a new lamp along with colorful tables and chairs for the student workers in the bistro. The back wall of the bistro will also be used as an art display.
Lively Elementary will be refurnishing the Parent Center area with a rug and the families will create paintings to decorate the school that will include different themes for the families to choose from. The paintings will be displayed all around the school, with a small sign stating the theme Parent Step Ahead and Month of the Family information.
WHEN:
Saturday, March 28, 2015
8:00 a.m. Kick-off at Austin Middle School
9:00 a.m. – 11:00 a.m. projects at the three campus work sites
11:30 a.m. closing ceremony at Irving High School
WHERE:
• Austin Middle School: 825 E Union Bower Rd, Irving, TX 75061 (Opening Ceremony 8:00 a.m.)
• Irving High School: 900 N O'Connor Blvd, Irving, TX 75061 (Closing Ceremony 11:30 a.m.)
• Lively Elementary School: 1800 Plymouth Drive, Irving, TX 75061
WHY: What better way is there than to celebrate "Month of the Family" than by giving back to our schools – the heart of our communities? For the fifth year in a row, Parents Step Ahead and Irving ISD are celebrating March as the "Month of the Family." PSA and Nissan will be hosting a day of community service by beautifying three Irving ISD campuses to encourage families to be active participants in their schools Nissan employees based in Irving will work alongside local volunteers to demonstrate the company's commitment to education and their community.
By reinforcing family values and unity, we are providing an opportunity during this "Family Day" to strengthen the relationship among families, school and the local community.
About Parents Step Ahead
Parents Step Ahead is a 501(c) (3) nonprofit organization with a mission "to recognize, educate, enable and empower parents to take a proactive role in the educational and personal development of their children." The organization works in partnership with corporations and community organizations to offer a series of conferences for parents to demonstrate the importance of parental involvement. Programs are free and include dinner, childcare and prizes. www.parentsstepahead.org.
About Nissan North America
In North America, Nissan's operations include automotive styling, engineering, consumer and corporate financing, sales and marketing, distribution and manufacturing. Nissan is dedicated to improving the environment under the Nissan Green Program and has been recognized as an ENERGY STAR® Partner of the Year in 2010, 2011, 2012, 2013 and 2014 by the U.S Environmental Protection Agency. More information on Nissan in North America and the complete line of Nissan and Infiniti vehicles can be found online at www.NissanUSA.com and www.InfinitiUSA.com, or visit the Americas media sites NissanNews.com and InfinitiNews.com.
About Nissan Motor Co.
Nissan Motor Co., Ltd., Japan's second-largest automotive company, is headquartered in Yokohama, Japan, and is part of the Renault-Nissan Alliance. Operating with more than 244,500 employees globally, Nissan sold almost 5.2 million vehicles and generated revenue of 10.5 trillion yen (USD 105 billion) in fiscal 2013. Nissan delivers a comprehensive range of more than 60 models under the Nissan, Infiniti and Datsun brands. In 2010, Nissan introduced the Nissan LEAF, and continues to lead in zero-emission mobility. The LEAF, the first mass-market, pure-electric vehicle launched globally, is now the best-selling EV in history with almost 50% share of the zero-emission vehicle segment.
For more information on our products, services and commitment to sustainable mobility, visit our website at http://www.nissan-global.com/EN/.