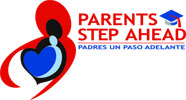 MEDIA ADVISORY – IMMEDIATE RELEASE
Alvaro Cabal, Ford Motor Company    

(972) 334-1875
acabal@ford.com 
.
Ford Motor Company Fund and Parents Step Ahead to Highlight Educators' Trip to Washington, DC
Press Conference to Recognize Texas Educators for Engaging Parents and Families
WHO:
Parents Step Ahead, Ford Motor Company Fund, and 2012 PSA Ambassadors:
Demarius Howard – Counselor, Jack Singley Academy (Irving, TX)
Melanie Maine – Counselor, Sam Houston Middle School (Irving, TX)
Lorraine Mantei – Superintendent, La Academia de Estrellas Charter School (Dallas, TX)
Sherqueena Myles – Teacher, Urban Park Elementary (Dallas, TX)
Rosie Siller – Principal, Cable Elementary (San Antonio, TX)
WHAT:
A press conference to recognize the 2012 PSA Ambassadors for their hard-work and highlight their professional development trip to the nation's capital. With support from Ford Motor Company Fund, among other partners, this year's Ambassadors were selected by Parents Step Ahead to travel to Washington, D.C. during September 5-9 to attend:
The National LATINA Symposium, a leadership development conference
Meetings with educational agencies policymakers, such as Educational Testing Service (ETS) and congress members
Tours of national and historic monuments to create lesson plans and class discussions upon their return
WHEN:
Thursday, September 12, 2012 at 4:00 PM
WHERE:         
Greater Dallas Hispanic Chamber of Commerce – 4622 Maple Avenue #207, Dallas, TX 75219
WHY:
With the support of several corporate supporters, Parents Step Ahead established the Ambassadors Initiative as a partnership with teachers and school administration to engage hard-to-reach families and encourage those parents to become actively involved in the education of their children. At the end of the year, PSA Ambassadors are entered into a raffle for a professional and leadership development trip to Washington, DC. This travel experience recognizes those teachers and school administration that have gone above and beyond their daily responsibilities and have strengthened the relationship with parents to ensure the success of our students and families. In the nation's capital, the PSA Ambassadors visit with many of our national education leaders and return motivated with plans of how to improve the learning environment in their own schools.
About Parents Step Ahead:
Parents Step Ahead is a 501-C3 nonprofit organization with a mission "to recognize, educate, enable and empower parents to take a proactive role in the educational and personal development of their children." The organization works in partnership with corporations and community organizations to offer a series of programs for parents to demonstrate the importance of parental involvement. Programs are free and include dinner, childcare, and raffle prizes such as desktop computer. Please visit: www.parentsstepahead.org.
About Ford Motor Company Fund and Community Services:
Ford Motor Company Fund and Community Services works with community partners to advance driving safety, education and community life. For more than 60 years, Ford Motor Company Fund has operated with ongoing funding from Ford Motor Company. The award-winning Ford Driving Skills for Life program teaches new drivers through a variety of hands-on and interactive methods. Innovation in education is encouraged through national programs that enhance high school learning and provide college scholarships and university grants. Through the Ford Volunteer Corps, more than 25,000 Ford employees and dealers work on projects each year that better their communities in more than 40 countries. For more information, visit www.community.ford.com
###