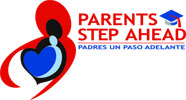 .
.
Parents Step Ahead Announces 2012 "Parent of the Year" Gala Co-Chairs
Dallas, TX–August 22, 2012– Parents Step Ahead announces Ofelia Melendrez-Kumpf, from McDonald's USA, LLC, and Marie Quintana, from The Quintana Group LLC, will serve as co-chairs for the organization's 7th Annual "Parent of the Year" Gala. The Gala will be held Friday, December 7, 2012 at the Crowne Plaza Dallas Market Center in Dallas, TX.
Each year, the organization honors parents who have taken a proactive approach in their child's educational and professional development. Parents are nominated by their child's school based on Parent Step Ahead program participation and two essays; one written by the parent on his/her involvement and the second written by the child about why their parent should be named "Parent of the Year."
"It is a great honor to have such two passionate and dynamic community leaders serve as co-chairs for this year's event." said Lupita Colmenero, founder and chair of Parents Step Ahead. "Ofelia and Marie have been great supporters of Parents Step Ahead and truly comprehend the importance of our mission to empower parents to help their children achieve their dreams."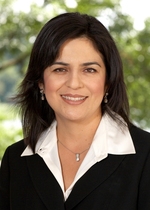 Ofelia Melendrez-Kumpf serves as U.S. Vice-President and General Manager of McDonald's Greater Southwest Region.  In this position, she oversees the marketing, finance, real estate development, operations, franchising, training and human resources functions for over 750 restaurants. Ofelia joined McDonald's in 1992 as part of the Los Angeles Region Internship program, developed to attract minority women into the field of Operations.  Ofelia has held various managerial and regional positions within the company in the U.S. and in Latin America. Throughout her McDonald's career she has been an active member and proponent of the diversity networks and has been recognized for her commitment and work. Ofelia currently serves on the board of the Ronald McDonald House of Fort Worth, TX.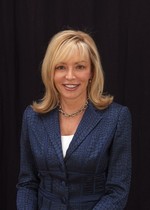 Marie Quintana is president and CEO of The Quintana Group LLC, a full-service management consulting firm working with leading companies and brands to define, refine, and implement business strategies to maximize sales results. Previously, Marie served as the Senior Vice President of PepsiCo Multicultural Sales, leading the sales activation of ethnic programs. She also developed strategies to enhance consumer loyalty and strengthen community partnerships with PepsiCo's strategic customers. Among her many affiliations, Marie serves on the board of the Network of Executive Women for Consumer Products and Retail and Chairs the Corporate Advisory Board for LATINA Style.  She has been named one of the Top Women in Grocery by Progressive Grocer, and is featured in the book The New Woman Rules.
For information regarding the "Parent of the Year" Gala, please contact Marcos Suarez at (214) 357-2186 or at Marcos@parentsstepahead.org. Please visit www.parentsstepahead.org for updated information.
About Parents Step Ahead
Parents Step Ahead is a 501-C3 nonprofit organization with a mission "to recognize, educate, enable and empower parents to take a proactive role in the educational and personal development of their children." The organization works in partnership with corporations and community organizations to offer a series of programs for parents to demonstrate the importance of parental involvement. Programs are free and include dinner, childcare, and the raffle of prizes and culminate with the raffle of a desktop computer.
Contact:
Marcos Suarez
Communications Coordinator
(214) 357-2186
Marcos@parentsstepahead.org